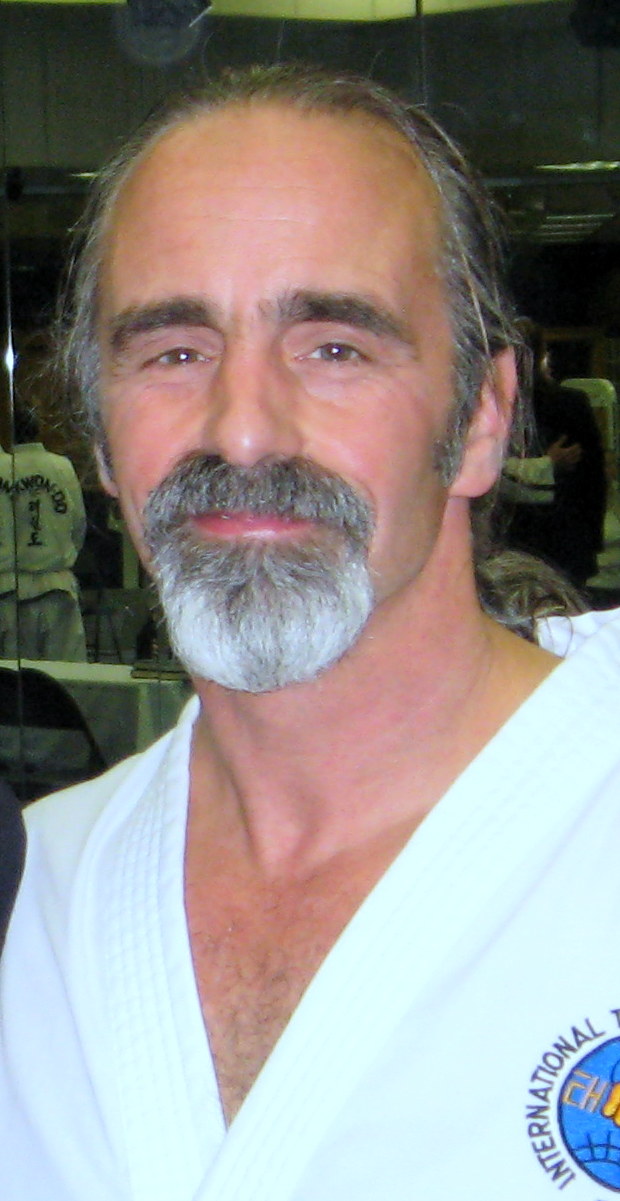 Master Instructor Mark Cashatt, 8th Dan
​Master Mark Cashatt, 8th Dan
TaeKwon-Do was brought to the Pottstown area by Master Kong IL Young, a student of General Choi. Master Jim Murray learned from Master Kong, then started teaching his own students, Grandmaster Bill Lees being one of them.
In 1984 Grandmaster Lees opened a dojang in Pennsburg where Mark Cashatt started training.​
Mark Cashatt's Taekwon-Do School opened in Souderton by the Broad Street Theater February 4, 1989. On January 4, 1997 a second location opened at Harley Commons in Harleysville. In April of 2002 the Harleysville dojang moved to Salford Pub Shopping Center until 2007 when both dojangs were closed and moved to 665 Forman Road in Souderton.  Indeed a Taekwon-Do dojang palace at 4800 square feet.
On January 22, 2017 Master Cashatt was promoted to 8th Degree Black Belt by the United Taekwon-Do Federation.
On July 1, 2019 it was time to downsize from the dojang place and so the dojang was moved to the present location, Family Heritage Restaurant Lower Level Banquet Room, 508 Harleysville Pike, Telford, PA.
The relationships we are able to create in TaeKwon-Do strengthens each one of us and ensures true TaeKwon-Do, as General Choi would have liked it, to continue for generations to come.
Our Promotional Board
These are the instructors who are responsible for helping our students advance through the ranks.  They all have an extensive knowledge of both the technical aspects of TaeKwon-Do and the academic, or "head" knowledge which is needed to help make a well-rounded student.  They're responsible for evaluating a student's readiness for advancement as well as sitting on the testing boards during a grading.  These are some of the people who can help you with preparation for your next belt rank, or just to assist you in figuring out a difficult technique.
Our Members
Andrew Carpenter, 7th Dan
Rich Hollenbach, 6th Dan
Gary Apgar, 6th Dan
Dawn Medvesky, 6th Dan
Dave Bennett, 5th Dan
Donna Creachen, 4th Dan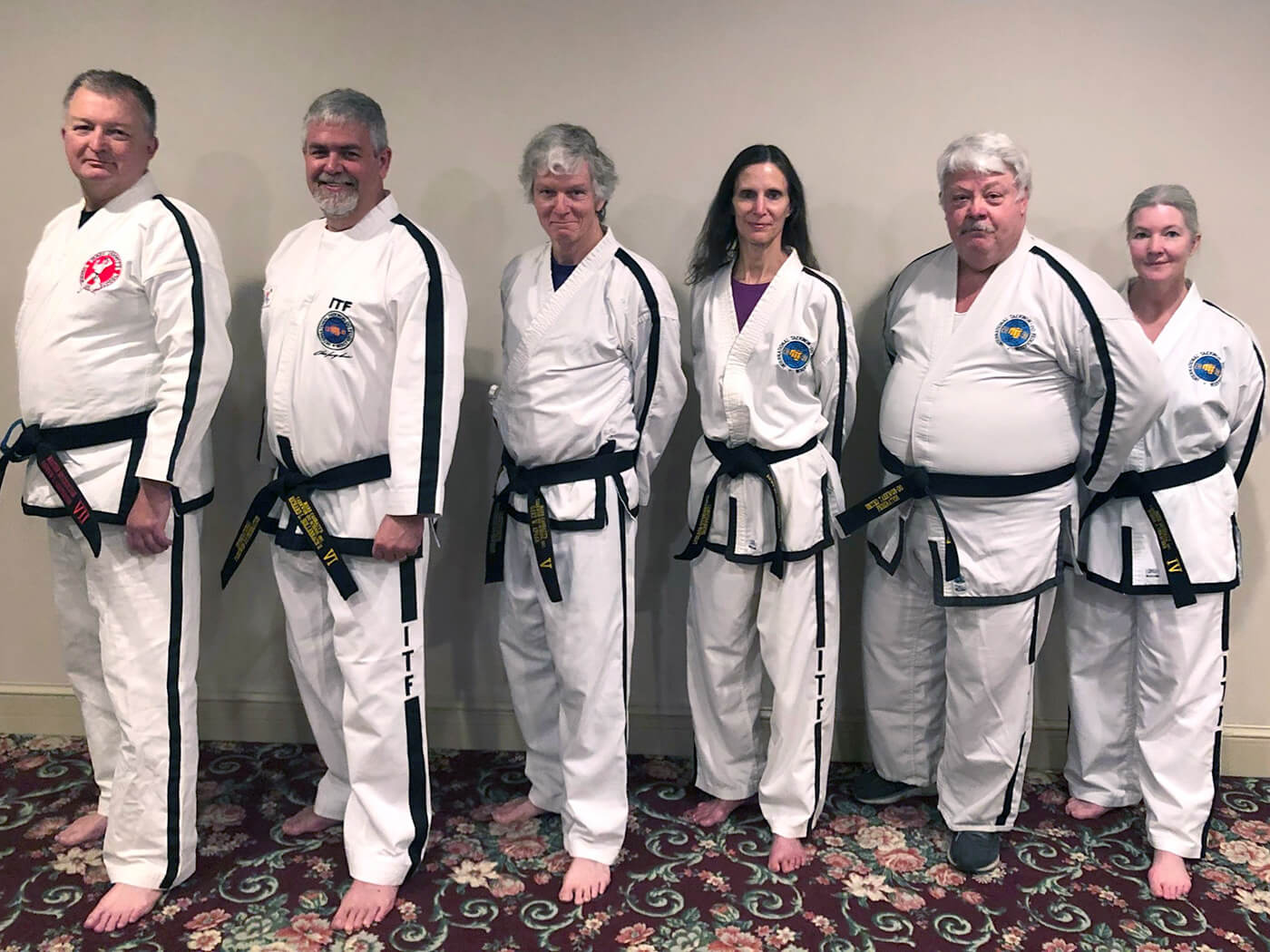 OUR DOJANG'S INSTRUCTORS
Left to Right:  Gene Nederostek, Andrew Carpenter, Rich Hollenbach, Gary Apgar, Dawn Medvesky, Dave Bennett, Donna Creachen, Dina Gerhard, Jacob Deluca, Alexandre Pecora, Fay Dolan and Dan Dolan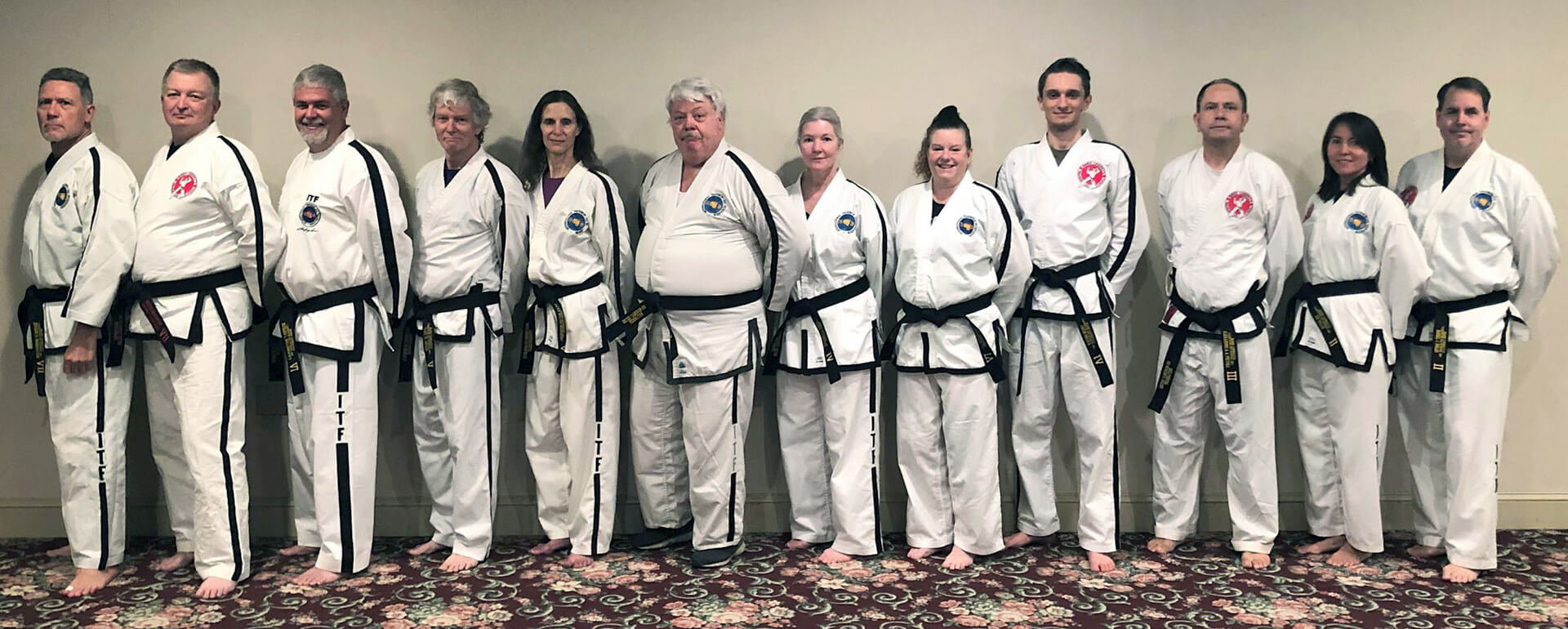 Our Tigers Instructors
Tyler Kratz and Dina Gerhard teach the Tigers' Classes (age 5-6).  They both have a special gift for getting children to pay attention while having a good time learning the basics of TaeKwon-Do.