You can now pay on line for tuition, testing fees, and other items which the dojang has to offer.
FRANCONIA HERITAGE RESTAURANT (Lower Level Banquet Room),
508 HARLYESVILLE PIKE, TELFORD, PA 18969     CALL 215-479-3440 NOW!!
Franconia Heritage Restaurant (Lower Level Banquet Room)
508 Harleysville Pike, Telford, PA  18969
Mention this website and receive a free month of classes! Offer only good for new students.
CLASS ANNOUNCEMENTS!!
This SATURDAY, OCTOBER 12 OUR TKD CLASS WILL BE HELD
in the 1st Floor Banquet Room at the Heritage Restaurant.  The entrance is on the far left side of the building.
NO CLASSES on THURSDAY, OCTOBER 31, due to the fact that dojang history shows few students show up for class on Halloween. 
It is time to spend with your family.  
Please call 215-479-3440 with any questions.
Click here for a waiver to be signed to attend a BUDDY NIGHT or SELF-DEFENSE CLASS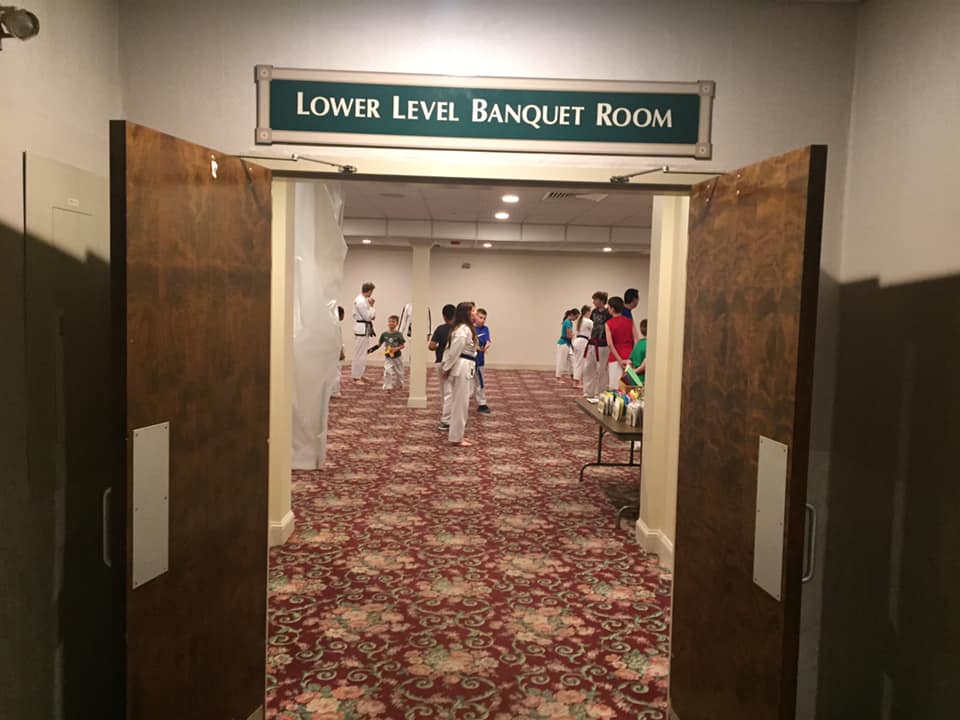 COME VISIT US AT OUR NEW LOCATION!!
As of July 1, 2019 all our Taekwon-Do classes are being held at Franconia Heritage Restaurant, Lower Level Banquet Room,508 Harleysville Pike, Telford, at the intersection of Route 113 and Allentown Road.  Check our revised schedule here!
MARK YOUR CALENDAR
November 2….Grandmaster Wheatley Seminar in New Jersey- contact Master Cashatt if interesed
November 13…Our 2019 Dojang Group Picture – 7 pm- all students are expected to be there!
November 16…Black Belt Test at North Penn TKD at the Lansdale YMCA at 1 pm featuring 12 of our students.
December 7….We're marching in the Souderton Holiday Parade meeting at 10:30 AM
April 17-19….2020 Black Belt Spring Training Weekend at Camp Innabah (replacing our Summer Camp in June)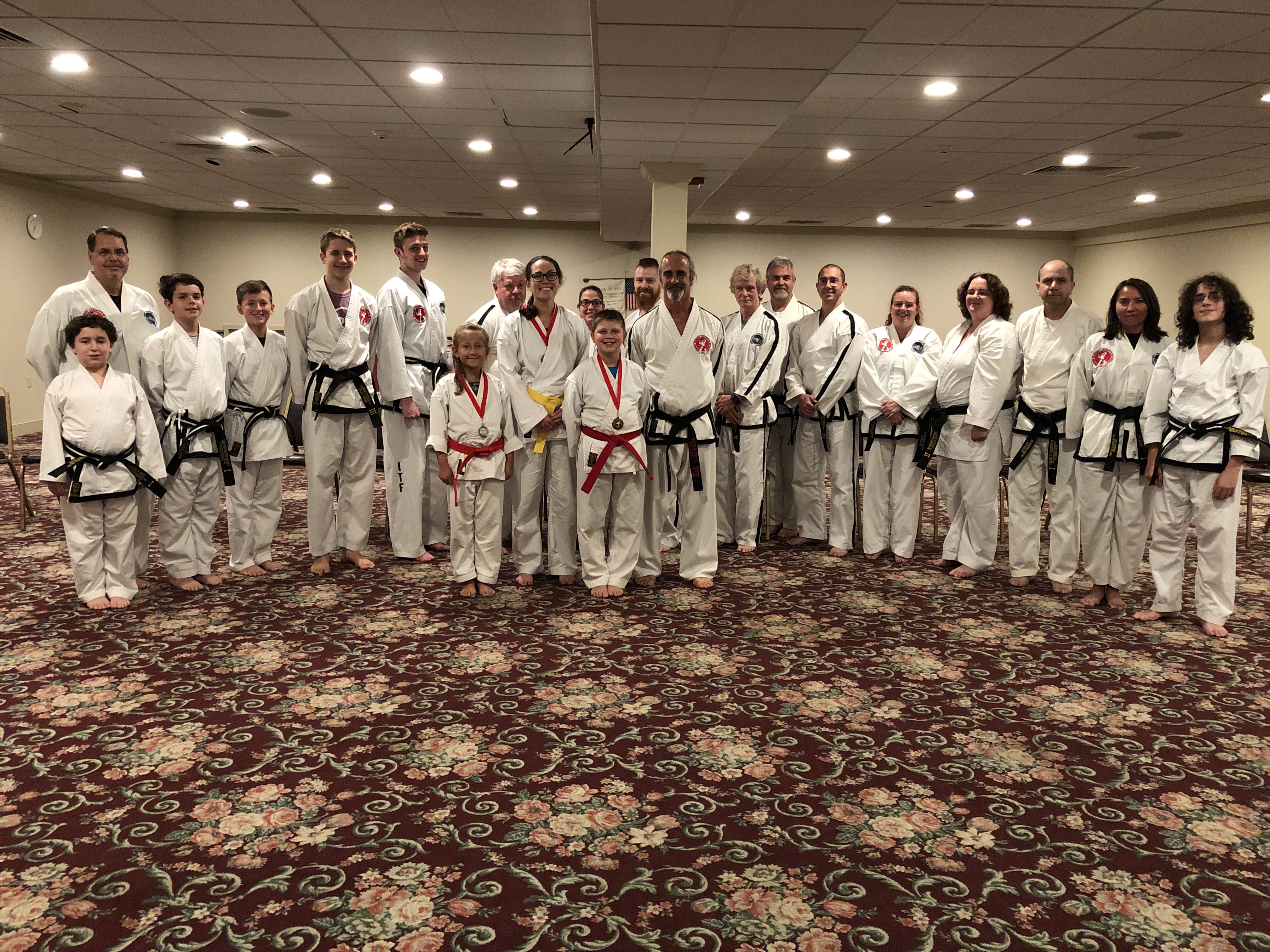 2019 DAN-GUN DAY COMPETITION
Over 4000 years ago, on October 3rd, the legend of DAN-GUN began as the noted founder of Korea, the birthplace of our Taekwon-Do.  On October 3, 2019 competition with the TKD Pattern DAN-GUN was held at the Franconia Heritage dojang.   Click on this website's HISTORY to see the list of DAN-GUN champions from throughout the years since we started the competition in 1990.  Added to this famous list are the three students standing amongst the Black Belt judges, from left to right: Peyton Anderson, Girl Youth Champion, Arianna Druckenmiller, Adult Champion and Sean Anthony, Youth Boy Champion for 2019!  Congragulations to the student and families!

2018 DOJANG GROUP PICTURE
with alumni students visiting for our dojang's 30th Anniversary celebration Nov. 7, 2018.
Special guest of honor, 8th DAN Master Bill Lees also in the picture!
2016 Tul Jon-Sa Opening Ceremonies
Some of our fine students performed to a Halloween classic.  Special thanks to Rich Hollenbach, Gary Apgar, Victoria Forbes, Isaac Stiles, Jodi Kaiser, Mia Pernie, Joey Carty and Tori Wolf.