You can now pay on line for tuition, testing fees, and other items which the dojang has to offer.
Mention this website and receive a free week of classes! Offer only good for new students.
WELCOME TO THE WEBSITE OF OUR WONDERFUL TAEKWON-DO SCHOOL- LET YOUR JOURNEY BEGIN!!

Please call 215-479-3440 with any questions.
Click here for a waiver to be signed to attend a BUDDY NIGHT or SELF-DEFENSE CLASS
Click here for our BASIC SELF-DEFENSE BOOKLET
Our 2022 UATW (Ultimate Adult TKD Weekend)
is scheduled for October 7-9, 2022 at Camp Oak Hill in Nottingham PA.   This weekend of training and friendship is for all students, White Belt though Senior Black Belt who are age 21 and above.  Registration is now open. 
Just hit the button below. 
______________________________________________________________________
Special Thanks to the following students, families and friends who helped clean our highway Saturday, August 13, 2022. 

We got cut short by a bit of rain but collected over 10 bags of trash!!
Thank you: Gene Nederostek, Andrew Carpenter, Rich Hollenbach and Mark Cashatt.

__________________________________________________________________
2021 DOJANG GROUP PICTURE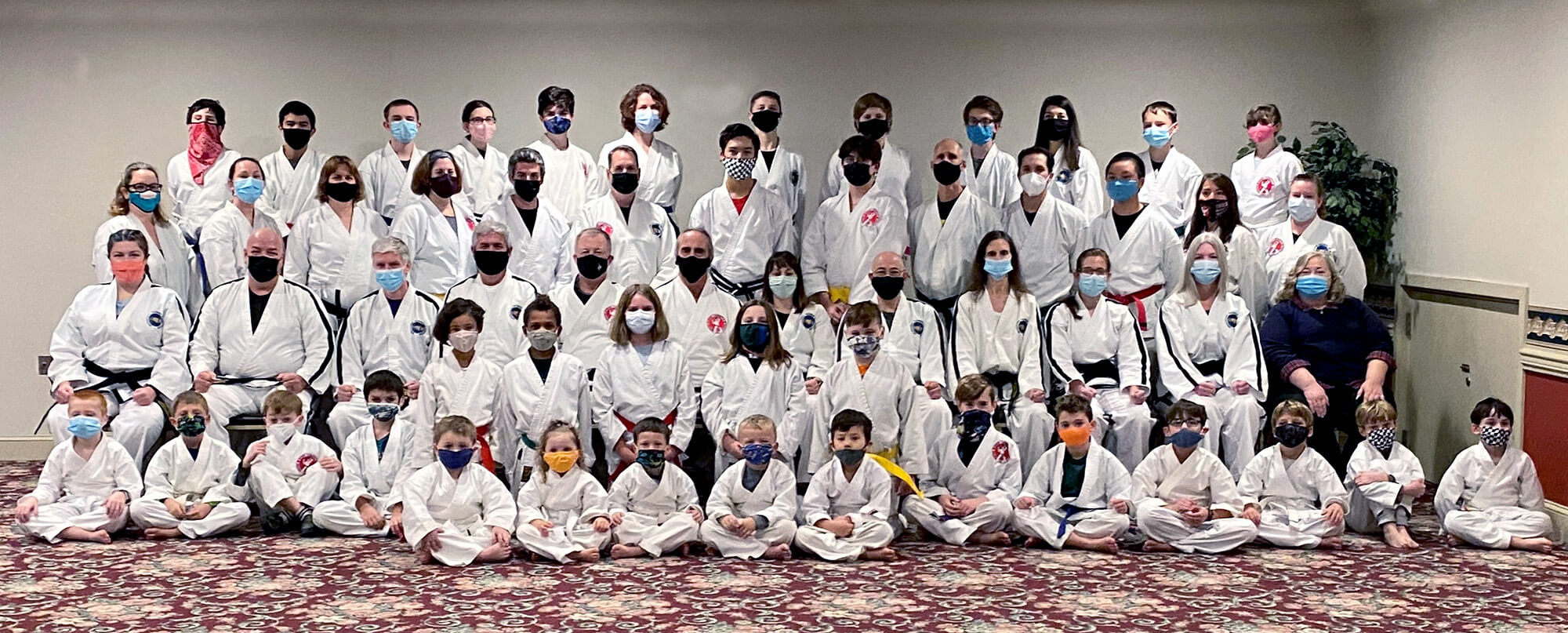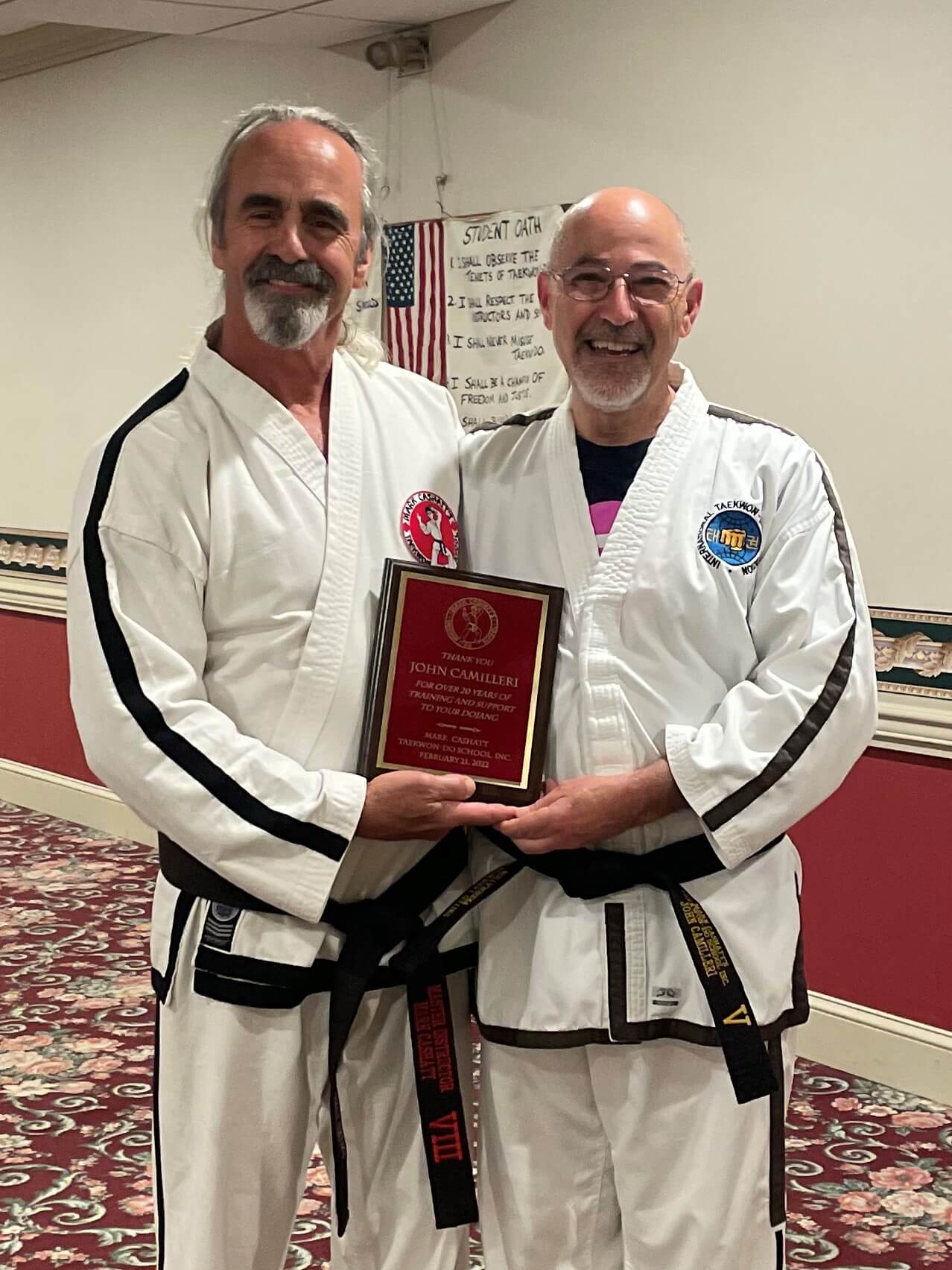 Congratulations to John Camilleri, 5th Dan for 20 years of training at Mark Cashatt's Tae Kwon Do!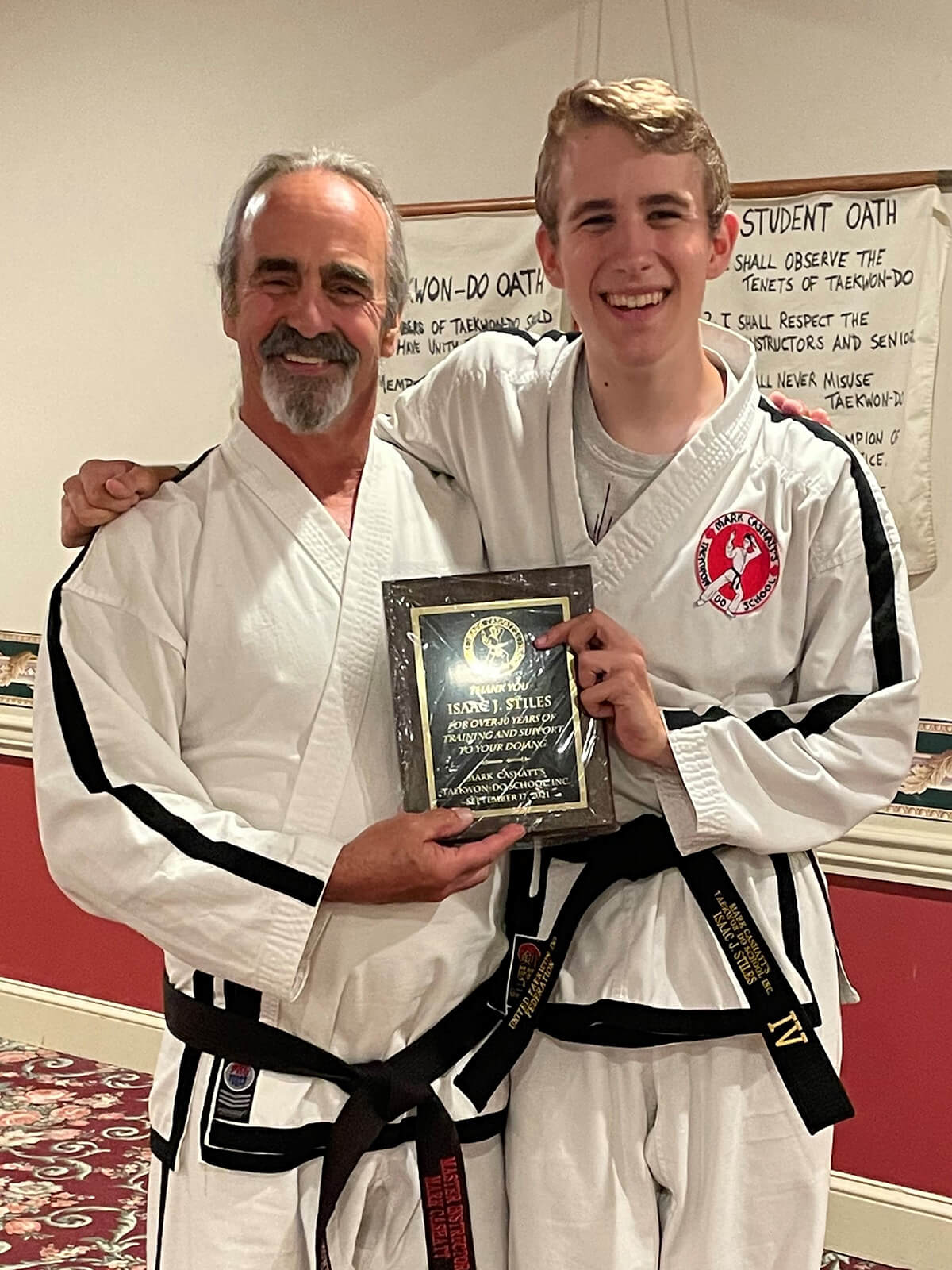 Congratulations to Isaac Stiles, 4th Dan for 10 years of training at Mark Cashatt's Tae Kwon Do!
2016 Tul Jon-Sa Opening Ceremonies
Some of our fine students performed to a Halloween classic.  Special thanks to Rich Hollenbach, Gary Apgar, Victoria Forbes, Isaac Stiles, Jodi Kaiser, Mia Pernie, Joey Carty and Tori Wolf.
Congratulations!
Congratulations on 20 years of keeping our Adopt-a-highway clean.  Since April of 2001, our students, families and friends have been helping at least 3 times a year to clean our highway route 113 from Allentown Road to Schoolhouse Road.  Pictured is our wonderful group on a beautiful morning, Saturday, October 30, 2021.  Thanks to all who helped!