The Art of TaeKwon Do
Welcome to Mark Cashatt's Taekwon Do School, a traditional martial arts academy where we love training together as a big family.  We have classes for all ages, specialty seminars, and lots of events to help you on your martial arts journey.  We hold classes at the Family Heritage Restaurant meeting room four days a week, with classes for children, youth, and adults.  If you're starting out with your child, you are welcome to join them in their class as you train and learn together.  Youth can learn discipline, self-confidence, and keep themselves healthy and in shape.  Home schoolers, get credit for your physical education requirements and learn a whole lot more than you would anywhere else.  Adults, come join a great group of people all working together to better ourselves through the art of Taekwon Do.
Feel free to contact us here, or stop in for a visit to one of our classes and see what we're all about.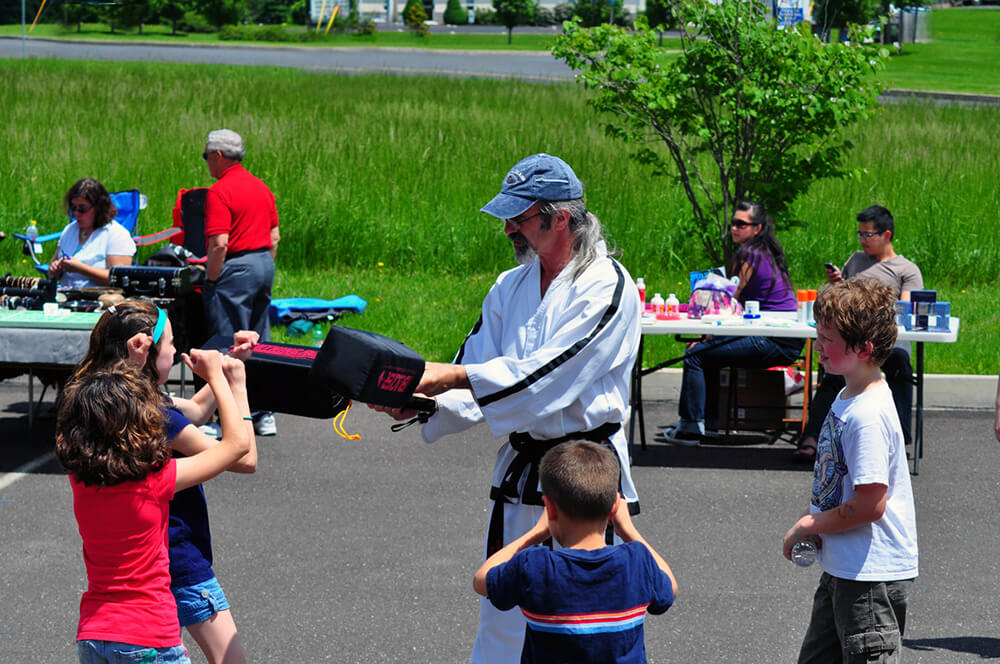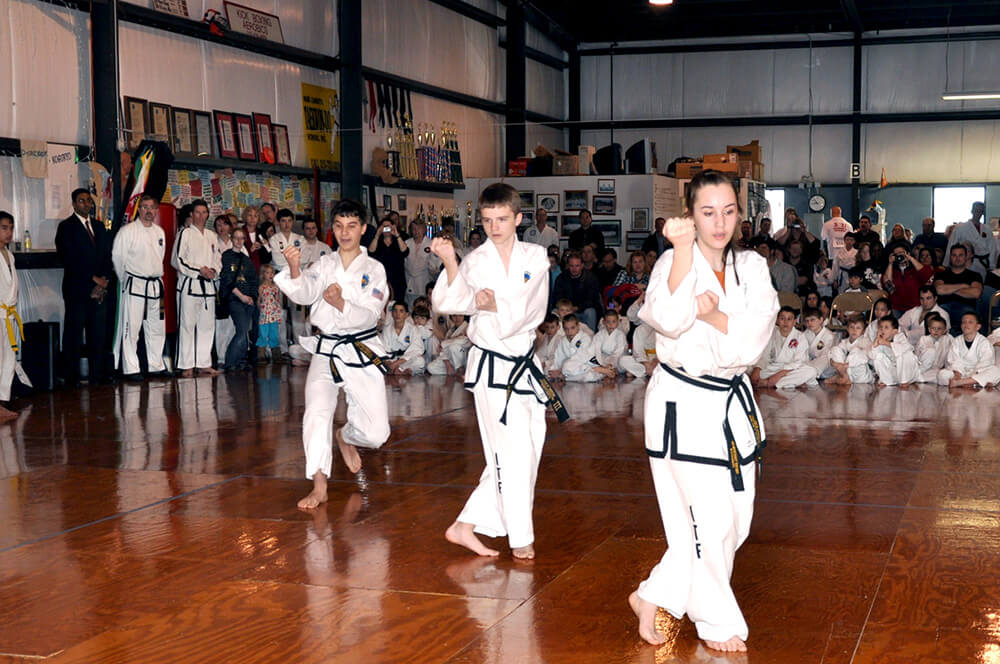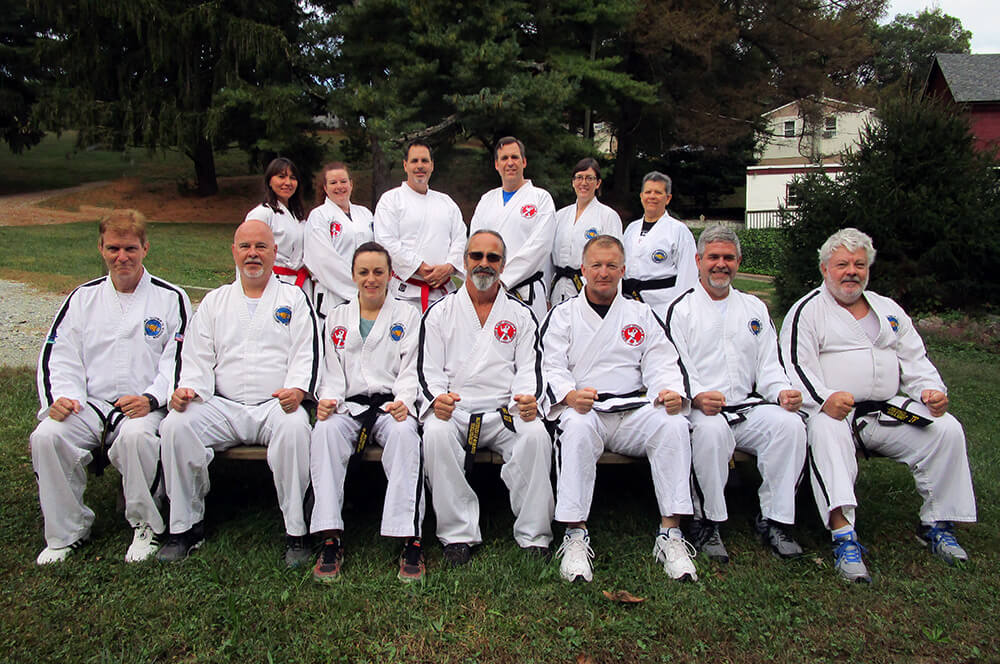 UPCOMING EVENTS
Saturday, September 30 and Sunday, October 1, from 11 AM to 6 PM our dojang will be hosting an information table at the Franconia Fall Festival at Franconia Township Park on Allentown Road.  Students are asked to check our schedule for our demostration times!  Friends are asked to come out and cheer us on!
October 6-8, 2023: UATW (Ultimate Adult TKD Weekend) at Camp Oak Hill.  REGISTRATION IS OPEN!  Call or text (215)479-3440 for questions and for a registration form if you haven't gotten an email from the dojang.  
October 21, 2023: Highway Clean-up, cleaning our adopted highway route 113 from Allentown Road to Schoolhouse Road.  10:45- noon!
November 18, 2023 at 11 AM Black Belt Test at Franconia Heritage Restaurant Lower Level Banquet Room.
OUR 2022 PARTICIPANTS OF THE UATW (Ultimate Adult TKD Weekend)
Please contact Master Cashatt for information and to register for our 2023 UATW October 6-8, 2023